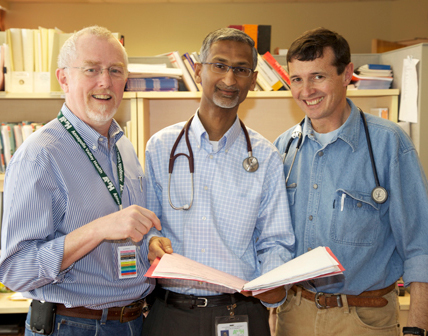 Medications
The duration of a prescription will depend on the condition being treated. Acute infections may require treatment for 3 to 14 days while long-term health conditions, such as diabetes or hypertension, may require indefinite treatment. Long term prescriptions are usually written for several months with refills.
Medication Renewals
The Annapolis Collaborative Practice requires all patients to make an appointment for a medication review and treatment renewal.
We ask that you please contact the office to obtain an appointment to renew your prescription(s) at least four weeks prior to running out of medication to allow time for the pharmacy to process your request. Please allow extra time if you might need blood work before your prescription can be renewed.
Requests for a narcotic or duplicate prescription will need to be booked by the patient in advance with their usual prescriber, whereas appointments to renew other prescriptions can be with the most conveniently available clinician within our practice.
Narcotic Prescriptions
Prescription refills for narcotic medications require an appointment with your doctor. Call at least four weeks prior to running out of your medication for an appointment.
Special Authorization Forms
If you receive information from your insurance company or the pharmacy requiring prior authorization for coverage of your medication, the following occurs:
• The pharmacy contacts ACP for authorization.
• ACP responds to your insurance company with the required information.
• Your insurance company approves or denies the request. The decision is not made by the clinicians at ACP.
• The pharmacy will notify you when your insurance company has responded to the request.
This process can take as long as a month due to the volume of prior authorization requests and the time it takes for your insurance company to respond. You do have the option of purchasing your medication without prior authorization. However, it is an out-of-pocket expense.