"A major draw is an exceptionally accessible medical network."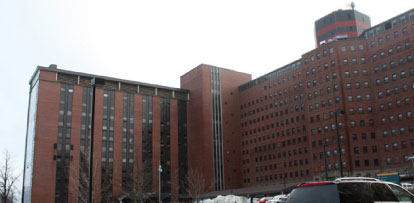 Although our practice is rural, we are not isolated professionally.  We have an excellent relationship with and exceptional clinical support from our specialist colleagues at Valley Regional Hospital.  We are serviced by the first fully accredited ambulance service in North America.  Most ambulances have at least one advanced care paramedic and response times are outstanding.  Life Flight air ambulance is only a phone call away.
Secondary and tertiary care centres are relatively nearby.

Valley Regional Hospital (Kentville)—1 hour

South Shore Regional Hospital (Bridgewater)—90 minutes

Yarmouth Regional Hospital—90 minutes

QEII Health Sciences Centre (Halifax)—2 hours

EHS Life Flight—42 minute flight-time from Halifax
Annapolis Royal is in the position of being rural, but it is not remote or isolated.